Benefits of our Training Programs
Easy Accessibility
Provides a unique learning experience with the ability to access online training wherever you may be.
Enhance Performance
Structured to provide instruction, direction, insight, and the proper tools to lift your team's performance and optimize performance results.
Enrich Leadership
Provides a transformative process that empowers and inspires the leadership team to reach their full potential.
Explore Our Courses
Ensure you have the necessary skills and strategies to get the best outcome from every call.
Highly Engaging courses

Activities

Interactive Videos

Assessments

Modules

Certifications
Collections Call Skills
Successfully navigate a conversation by identifying where the customer is within the call and applying the right skill to guide your customer to the best outcome.
Collections Team Leader
Learn how to diagnose and develop Agents while growing team performance through a structured process.
Collections Department Manager
What our learners have to say

Great tool to keep our Agents consistent in how they approach collections.
J. GONZALES
(SUPERVISOR)
The Call Skills Model helps to provide structure and guidance for an agent to have a successful call.
M. DIAS
(DEPARTMENT MANAGER)
CBS, the roadmap to make any collector successful.
j. lEATCH
(sUPERVISOR)
Our Experience and Our Clients Speak for Us
From collections, to customer service, to sales. We help improve your call center's performance.
Agents Certified in CBS Call Skills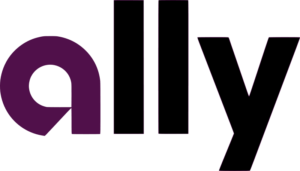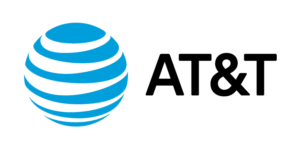 Why should you listen to calls versus just reading reports?
When we listen to calls, we can hear the actual conversation and how the call skills were applied or needed to be applied. Since training can never cover every situation, hearing the calls allows you to hear the different situations the agents encounter. You can also better train to these examples. Further, agents learn better with real examples.
Isn't MOS time consuming?
MOS is a managing operating system, which is a structured process to coaching and developing. Thus, time management is critical. The structure of MOS provides a monthly cadence that becomes easy to follow. The time-consuming opportunity comes in with lack of organization and coordination. Meaning, when documents are not easily accessible, calendars are not used and updated regularly, and documentation is lacking. MOS is made to be a synchronize process with everything flowing from call skills. Thus, if you start with listening to calls and keeping good documentation, MOS is not time consuming and is very manageable.
What are the top three biggest pitfalls with MOS?
Over the years, we have found that one of the biggest pitfalls begin with a singular focus on one level of management, typically, the frontline managers, and believing that only training that those managers will equate to success. This leaves these managers with no support, thus causing them to fail.
The next biggest pitfall is adding MOS as a separate function while keeping everything else on the managers' plates. MOS should be engrained into the company's culture, and everything filtered through MOS. Some administrative tasks may need to be reviewed and removed to allow managers to fully concentrate on developing their people.
The next biggest pitfall is failing to "inspect what you expect" at each level. We have mentioned MOS is a top-down approach and it is critical for every level to be not only engaged in MOS but to inspect the inputs and outputs of MOS. We liken it to long distance cooking. If you are not watching the pot, your food could boil over or burn.
Isn't a call model just another word for script?
The CBS call model is not a script where you say the same thing to a customer regardless of what they say. The CBS call model is a framework or like a map. We teach it is critical to know where the customer is and where you, as an agent are, so you can use the right words to get the customer where you want them. If you think of a roadmap, you can't tell someone how to get to you if you don't know where they are. Thus, we teach how to use our words and listening skills to have a conversation with a customer to get the desired results.
Wouldn't my calls be longer if I used the call model?
Actually, calls are not longer when you know how to respond to the customer and when you are effectively listening. We have found long calls result from the customer not feeling they are being heard and thus, repeating themselves or getting upset. Or additional calls being made to the customer to resolve their situation which could have been done on the first call, if the right questions were asked. Though gaining commitments is not necessarily an easy feat, the process is much smoother when the customer feels heard and valued. When we change the "pay or else" type of discussion to one of "if you pay, this is how it can help you", many times the defense is lowered and a mutually agreeable solution can be found.
Do I really have time to do this effectively?
When our focus is on employee development that becomes where our time is spent. Since the MOS provides a structure for coaching and development, time is better focused and used more effectively and efficiently. And, really, it doesn't take as much time as you may think. MOS can be effectively accomplished with 8 hours per Agent per month. With 40 hours a week and 160 hours a month, a manager with up to 15 agents still has 40 hours left in a month!! I think that is doable!